Walls of Sound: How to Minimize Noise Distractions in Any Room
Noise pollution has become one of the inescapable nuisances of modern living. Whether it's the blaring horns from outside traffic, the stomping of neighbors from the apartment above, or even the shrill cries of a practicing violinist next door, unwanted sounds often have a way of seeping into our personal spaces. This disrupts our peace and quiet as well as hinders activities like audio recording, movie-watching, and live streaming.
The good news is you don't have to construct a fortress to create a better acoustic environment. Implementing some practical soundproofing strategies can transform any room into a sonic sanctuary. With this in mind, let's take a look at some top options:
Echo Reduction Panels: Breaking the Sound Wave Barrier
Commonly referred to as acoustic panels, echo reduction panels are materials designed to absorb sound waves. Made of porous expanded polypropylene or other such materials, they effectively mitigate reverberation and echo by trapping the sound waves that come into contact with them.
Installing these panels is straightforward. They can be placed on walls, ceilings, or even floors to minimize sound reflection within a room. This not only makes the room sound clearer but also quieter, as sounds are not constantly bouncing off hard surfaces. Their aesthetic versatility, available in various designs and textures, also means they can blend seamlessly with any decor.
Weatherstripping: The Subtle Guardian of Silence
It's safe to say weatherstripping is associated with insulation against weather elements. However, its properties also make it a potent ally against unwanted noise. These thin pieces of material can be added to window sills and door frames, creating a tight seal.
By ensuring there are no gaps for sound to slip through, weatherstripping helps in reducing the intrusion of external noise. This is especially useful for rooms facing busy streets or areas where outside activity is frequent.
Double-Glazed Windows: A Dual Shield
Double-glazed windows consist of two layers of glass with a space in between, which can be left as a vacuum or filled with an inert gas. This design significantly reduces heat transfer, but its benefits don't stop there.
The dual layers, coupled with the trapped air or gas, act as a buffer against noise. These windows can drastically reduce traffic noise, loud voices, and other unwanted sounds that combine to create the cacophonies commonly associated with urban living.
Carpeting and Rugs: Muffling with Softness
Sound waves bounce more on hard surfaces, creating echoes. Carpets and rugs, with their soft, dense textures, absorb these sound waves, preventing them from bouncing and reverberating.
Beyond their aesthetic appeal, large rugs or wall-to-wall carpeting can substantially reduce noise, particularly in multi-story buildings where foot traffic or dropped items can be a disturbance.
Decoupling Techniques: Building Barriers Between Sounds
Decoupling is an architectural soundproofing technique where spaces or barriers are created between structures to prevent the direct transfer of sound. Think of it as introducing gaps in the pathways that sound waves might use to travel.
For walls, this can involve constructing a double wall with a gap in between, ensuring no solid connection between the two. Another method is using resilient channels on ceilings or walls. These metal channels allow drywall attachment, creating a break between the wall and the drywall. Decoupling can dramatically reduce the perception of noise in any room by preventing sound waves from traveling through solid structures seamlessly, especially low-frequency sounds like the hum of appliances or footsteps from an upper floor.
Mass Loaded Vinyl (MLV): The Heavyweight Champion of Soundproofing
MLV is a dense yet flexible material often used for soundproofing. It's weighty, which allows it to act as an effective barrier to sound waves.
When applied to walls, floors, or ceilings, MLV can drastically reduce the transmission of sound. It's particularly beneficial in settings where loud machinery or music is present, like garages or home theaters.
Soundproof Curtains: Drawing the Drapes on Disturbance
Soundproof curtains are thicker than their regular counterparts and are made of densely woven materials. Their heaviness is what makes them effective barriers to noise.
Positioning these curtains over windows and even doors can assist in significantly dampening incoming noise. Plus, they come in a variety of styles, ensuring that while you block out the sound, you're also elevating your room's aesthetic.
Final Thoughts
In conclusion, the quest for silence doesn't require a complete overhaul of your living or working space. With the right materials and strategies, any room can become a haven of tranquility, ensuring that the sounds you want to hear are crisp and clear while unwanted noise stays right where it belongs – outside.
Balancing Academics and Well-being: A Guide for Parents Seeking Private Tutoring
Introduction
In today's fast-paced educational landscape, the pressure on students to excel academically has never been higher. As a result, many parents are turning to private tutoring as a means to help their children reach their full academic potential. While private tutoring can indeed provide valuable support and guidance, it's essential for parents to strike a delicate balance between academics and well-being. In this guide, we will explore the importance of finding equilibrium in your child's educational journey and how to navigate the world of private tutoring to ensure your child's overall well-being remains a top priority.
Understanding the Academic Pressure
Before delving into the nuances of private tutoring, it's essential to grasp the underlying academic pressure students often face. Today's educational system emphasizes standardized testing, college admissions, and academic achievements like never before. As a result, students may feel overwhelmed, stressed, and even burnt out trying to meet these high expectations. Private tutoring can be a valuable resource to help students succeed in this environment, but it must be approached thoughtfully to avoid exacerbating these issues.
Recognizing the Need for Private Tutoring
The decision to seek private tutoring for your child should be driven by specific needs and goals. It's crucial to assess whether your child requires tutoring to bridge gaps in understanding, enhance specific skills, or prepare for exams. Keep in mind that tutoring isn't solely for struggling students. Many high-achieving students benefit from tutoring to push their boundaries and excel even further.
Before hiring a private tutor, consult with your child's teachers and assess their performance in various subjects. Identifying areas where your child may need extra support will ensure that the tutoring sessions are focused and beneficial.
Choosing the Right Private Tutor
Selecting the right tutor is a critical step in ensuring that the academic and well-being balance is maintained. Here are some factors to consider when choosing a private tutor:
Qualifications and Experience: Look for tutors who have relevant qualifications and experience in the subject matter. A tutor's teaching style and methods should align with your child's learning preferences.
Compatibility: A strong tutor-student relationship is vital. Ensure that your child feels comfortable and can communicate openly with the tutor.
Schedule Flexibility: Consider the tutor's availability and whether their schedule aligns with your child's needs and other commitments.
Reviews and Recommendations: Seek recommendations from other parents, teachers, or online resources to find reputable tutors. Read reviews and testimonials to gauge their effectiveness.
Well-being Focus: Inquire about the tutor's approach to balancing academics and well-being. A good tutor should understand the importance of maintaining a healthy balance.
Establishing Boundaries and Expectations
Once you've chosen a tutor, it's essential to establish clear boundaries and expectations from the outset. Discuss the following:
Goals and Objectives: Define the specific academic goals you hope to achieve through tutoring. Make sure the tutor understands your child's strengths and weaknesses.
Scheduling: Create a tutoring schedule that doesn't overwhelm your child. Balance is key, so ensure there's ample time for other activities, socializing, and relaxation.
Feedback and Communication: Encourage regular communication between you, your child, and the tutor. An open line of communication will allow you to address any concerns promptly.
Stress and Well-being: Emphasize the importance of well-being and stress management. Ensure the tutor is mindful of your child's mental and emotional state.
Monitoring Progress and Well-being
As your child begins tutoring, it's crucial to regularly monitor their progress and well-being. Keep an eye out for signs of stress or burnout, and encourage open conversations with your child about their experience. Consider the following tips:
Regular Check-Ins: Talk to your child about how they feel about their tutoring sessions. Are they finding them helpful, or do they feel overwhelmed? Regular check-ins can help identify any issues early on.
Assess Academic Progress: Track your child's academic progress to ensure that they are meeting their goals. If progress is slow or inconsistent, discuss potential adjustments with the tutor.
Balance Extracurricular Activities: Encourage your child to engage in extracurricular activities, hobbies, and social interactions outside of academics. These activities play a crucial role in well-being.
Stress Reduction Techniques: Teach your child stress reduction techniques such as mindfulness, time management, and self-care practices. These skills will serve them well throughout their academic journey.
Knowing When to Adjust
Finally, it's essential to recognize when adjustments are needed. If you notice that your child's well-being is consistently compromised, or if they are showing signs of stress and exhaustion, it may be time to re-evaluate the tutoring arrangement. Remember that your child's health and happiness should always be the top priority.
Conclusion
In all, private tutoring can be an effective tool for academic success when approached with a focus on balance and well-being. By selecting the right tutor, setting clear expectations, and monitoring your child's progress and well-being, you can ensure that tutoring enhances their education without sacrificing their overall happiness and mental health. Balancing academics and well-being is not only possible but essential for your child's long-term success and happiness.
Can I Sue My Employer for a Slip and Fall?
At Pratt Law Corporation, we understand that slip and fall accidents can be both physically and emotionally distressing. If you've experienced a slip and fall at your workplace, you may be wondering if you have grounds to sue your employer. The answer to this question depends on several factors, such as the circumstances surrounding the accident and the laws in your jurisdiction.
In general, employers have a legal obligation to provide a safe working environment for their employees. This includes taking reasonable measures to prevent slip and fall accidents. However, simply slipping or falling on your employer's premises does not automatically mean you can sue them. To have a viable lawsuit against your employer, you typically need to show that they were negligent in maintaining a safe workplace or failed to address hazardous conditions that led to your accident.
If you believe that negligence on the part of your employer contributed to your slip and fall accident, it's important to consult with an experienced attorney specializing in personal injury cases. They can assess the specific details of your situation and help determine whether pursuing legal action is appropriate. Remember, each case is unique, so it's crucial to seek professional advice tailored to your circumstances.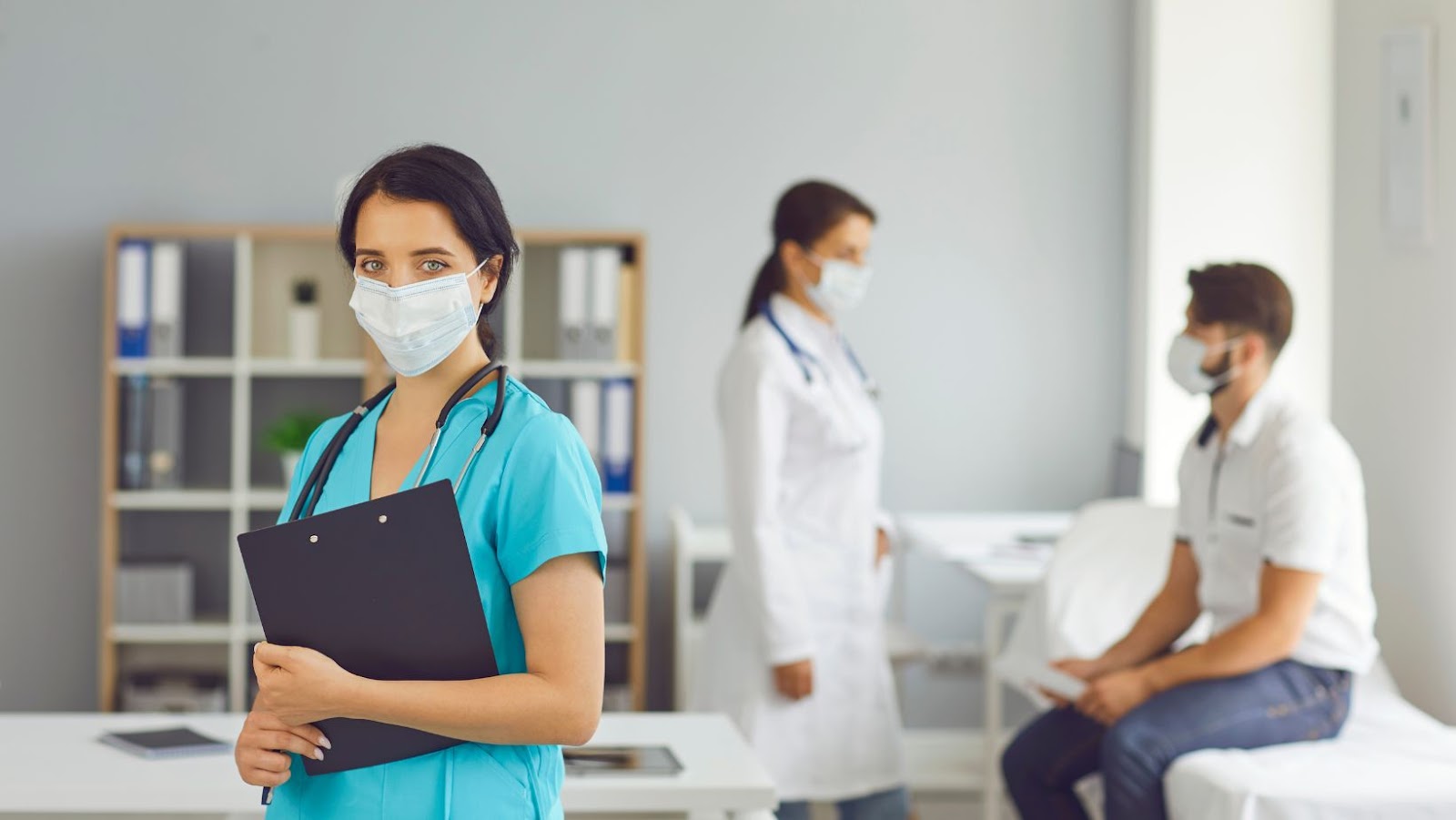 Please note that I am not an attorney myself but rather an expert blogger providing general information based on my research and knowledge. For accurate legal advice regarding your specific situation, I recommend consulting with a qualified attorney from Pratt Law Corporation or another reputable law firm in your area.
Determining Liability in a Slip and Fall Accident
When it comes to slip and fall accidents, understanding who is liable can be a complex process. While I am not a legal expert, I can provide some general information to help you navigate this issue. Remember, it's always best to consult with a professional such as Pratt Law Corporation for personalized advice on your specific situation.
Property Owner Responsibility: In many cases, the property owner or occupier has a duty to maintain safe premises for visitors. This means taking reasonable steps to prevent hazards that could cause slip and fall accidents. However, simply because an accident occurs on someone's property does not automatically make them liable.
Negligence: To establish liability in a slip and fall case, you generally need to prove negligence on the part of the property owner or occupier. This involves demonstrating that they failed to take reasonable steps to address or warn about known hazards. For example, if there was a spillage in a supermarket aisle that went unattended for an unreasonable amount of time, resulting in your slip and fall, you may have grounds for pursuing legal action.
Comparative Negligence: It's important to note that liability may also be affected by comparative negligence laws in certain jurisdictions. These laws consider whether the injured party shares some responsibility for their own accident due to their actions or lack thereof (e.g., wearing inappropriate footwear). In these cases, damages awarded may be reduced based on the degree of shared fault.
Expert Testimony: Determining liability often requires expert testimony from professionals with knowledge in areas like maintenance standards or safety regulations applicable to the specific location where the accident occurred. Their expertise can help establish whether proper precautions were taken or if there was negligence involved.
Documentation and Evidence: Building a strong case relies heavily on documenting everything related to your slip and fall accident from start to finish. This includes taking photographs of the hazard that caused your fall, gathering witness statements, obtaining medical records, and keeping track of any expenses incurred as a result.
Remember, each slip and fall case is unique, so it's crucial to consult with an attorney from Pratt Law Corporation who specializes in personal injury law. They can assess the specific details of your situation and guide you through the legal process to determine if pursuing a lawsuit against your employer is appropriate. Proving negligence on the part of your employer can be a crucial aspect when considering whether you can sue them for a slip and fall. In order to establish liability, you'll need to gather evidence that demonstrates your employer's failure to maintain a safe working environment. Here are some key points to consider when trying to prove negligence on the part of your employer:
Duty of care: Your employer has a legal obligation, known as a duty of care, to provide a safe workplace for employees. This includes taking reasonable steps to prevent accidents and injuries such as maintaining clean and hazard-free floors, promptly fixing any slippery surfaces or broken equipment, and adequately training employees on safety procedures.
Breach of duty: To prove negligence, you must show that your employer breached their duty of care. This could involve demonstrating that they failed to address known hazards or ignored safety regulations. For instance, if there were spills or leaks in the workplace that were not promptly cleaned up or if warning signs were not placed in areas where there was a risk of slipping.
Causation: You need to establish a direct link between the breach of duty by your employer and the slip and fall accident you experienced. This means providing evidence that shows how their negligence directly contributed to your injury.
Damages: It's important to document any physical injuries sustained from the slip and fall incident along with associated medical expenses, lost wages due to time off work, pain and suffering endured, and any other relevant damages caused by the accident.
When pursuing legal action against your employer for a slip and fall incident, it is advisable to consult with an experienced attorney like Pratt Law Corporation who specializes in personal injury cases. They can guide you through the process, help gather necessary evidence, assess the strength of your case, and represent your interests in negotiations or court proceedings.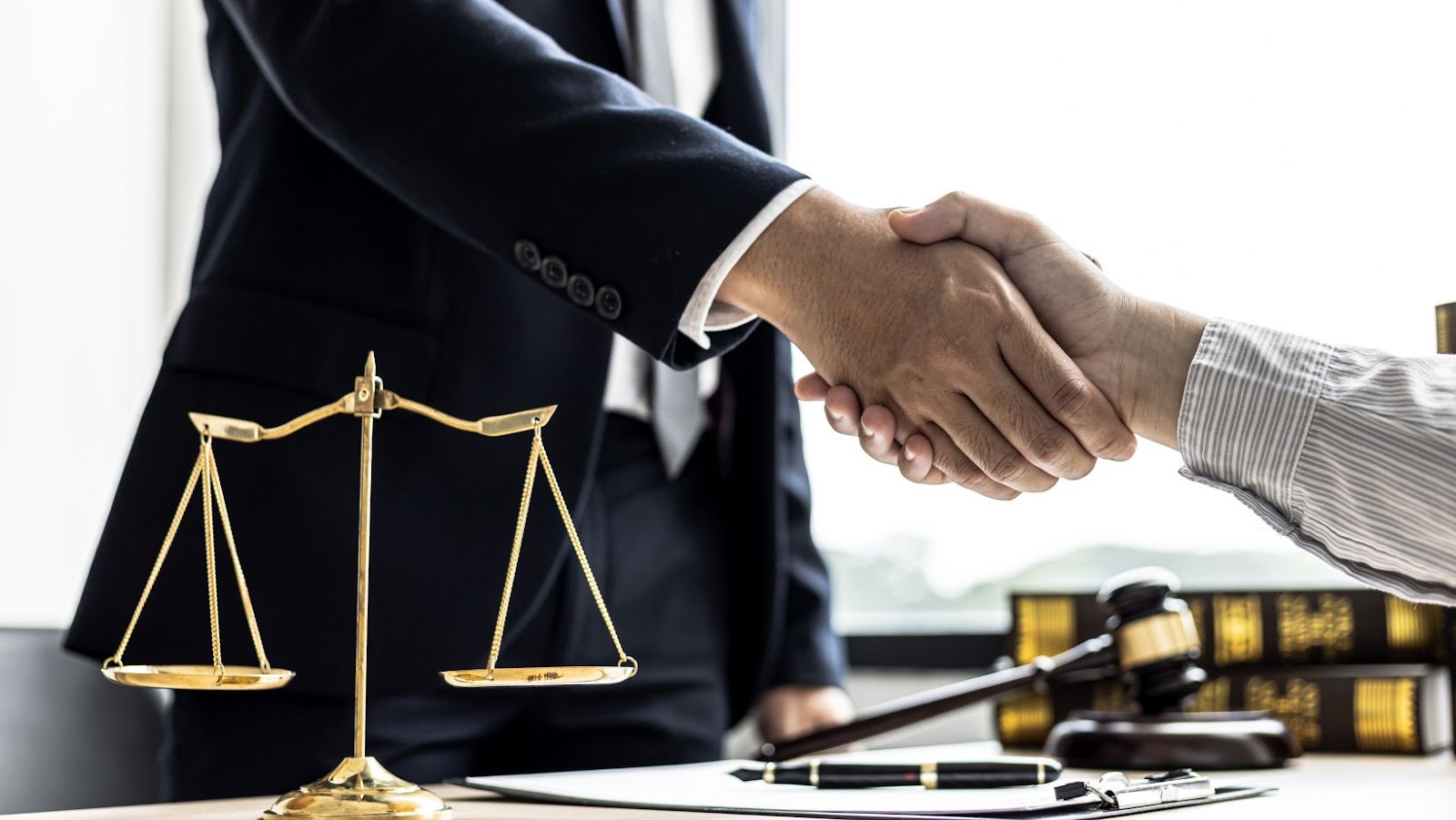 Remember that each case is unique and the outcome will depend on various factors such as local laws, the specific circumstances of your accident, and the evidence presented. It's essential to seek professional legal advice to understand your rights and options when considering suing your employer for a slip and fall.
Unveiling the Mechanics: How Do Online Casinos Work?
In the fascinating world of online gambling, the workings of online casinos often remain a mystery to many players. How do online casinos work their magic to provide endless entertainment and opportunities to win? In this guest post, we'll demystify the inner workings of online casinos and reveal the intricate mechanisms that power these platforms. As a leading online iGaming platform provider, NuxGame is here to guide you through the journey of understanding how do online casinos work.
1. Software Providers: The Backbone of Online Casinos
At the core of every online casino lies sophisticated gaming software. Renowned software providers like NetEnt, Microgaming, and Playtech supply these casinos with an extensive array of games, including slots, table games, live dealer games, and more. These games are meticulously crafted to replicate the excitement of a physical casino, complete with stunning graphics and realistic sound effects.
2. Registration and Account Creation
To embark on their online casino adventure, players must first register for an account. During this process, they provide personal information and establish login credentials. The casino's security measures ensure the confidentiality and safety of players' data.
3. Deposits and Withdrawals
Once registered, players can fund their casino accounts by using various payment methods, such as credit cards, e-wallets, bank transfers, and cryptocurrencies. Online casinos employ robust encryption technology to safeguard all financial transactions. Withdrawals are just as straightforward, with players requesting their winnings through the casino's designated withdrawal methods.
4. Game Selection
One of the primary attractions of online casinos is the vast selection of games they offer. Players can explore an extensive library of games, ranging from traditional favorites like blackjack and roulette to innovative video slots and live dealer games. These games are accessible through web browsers or mobile applications, allowing for convenient and on-the-go gaming experiences.
5. Random Number Generators (RNGs)
Ensuring fairness in online casinos is a critical element known as Random Number Generators (RNGs). These intricate algorithms generate random outcomes for each game, guaranteeing that the results are solely based on chance. This ensures a level playing field for all players and upholds the integrity of the casino.
6. Bonuses and Promotions
Online casinos often entice players with an array of bonuses and promotions. These can include welcome bonuses, free spins, cashback offers, and loyalty programs. These incentives enhance the player's experience and provide opportunities to extend gameplay and potentially increase winnings.
7. Customer Support
Should players encounter any issues or have questions, online casinos provide customer support services. These services are typically accessible through live chat, email, or phone, offering prompt assistance to resolve inquiries or address technical problems.
8. Responsible Gaming Measures
Responsible gaming is a paramount concern for online casinos. They offer features like self-exclusion, deposit limits, and cooling-off periods to help players maintain control over their gambling habits and ensure a safe and enjoyable experience.
9. Regulatory Compliance
Online casinos operate within a regulated framework, adhering to the laws and regulations of their respective jurisdictions. Licensing authorities, such as the Malta Gaming Authority or the UK Gambling Commission, oversee and ensure that casinos comply with stringent standards related to fairness, security, and responsible gaming.
10. Payouts and Winnings
When players win, they can initiate withdrawal requests to access their winnings. Online casinos verify these requests, ensuring that they comply with all requirements and regulations before processing payments.
Conclusion: The Complex Harmony of Online Casinos
In the world of online casinos, a complex harmony of software, security, fairness, and entertainment converges to create an immersive and enjoyable experience for players. As a leading online iGaming platform provider, NuxGame understands the intricacies of how online casinos work and the importance of maintaining a secure and engaging gaming environment. With cutting-edge technology and a commitment to responsible gaming, online casinos continue to evolve, offering players a dynamic and ever-enriching gaming experience in the digital age.